Gardner D. Burton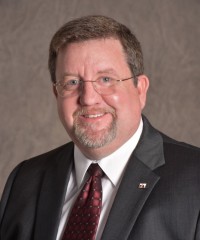 Email
President
Direct: 501-753-0353
Gardner Burton is a licensed insurance agent and principal of an independent insurance agency. He has been in the insurance industry since 2003. As an independent insurance agent, he is able to focus on helping individuals and businesses secure their personal and commercial property, liability, and health risks at a reasonable cost.
Subsequent to graduation from the University of Arkansas with a degree in Political Science,
Gardner spent several years in the home service industry. He began working as Vice-President of Consolidated Insurance Consultants, Inc. and eventually purchased the agency in 2008 where he has remained as President to this date.
Gardner was elected "Agent of the Year" for 2007 by the Professional Insurance Agents of
Arkansas. He joined their Board in 2008. In 2017, he was elected to a two year term as President. He currently sits on the Board as Junior Past President. Gardner received the Randy Henry Excellence in Service Award from the Professional Insurance Agents of Arkansas in 2019. He currently sits on the Board of Directors for the Arkansas Insurance Hall of Fame located at the University of Central Arkansas. Gardner is dedicated to helping others within the insurance industry, as well as the general public through philanthropic charity.
He attends and has served as an elder at Park Hill Presbyterian Church in North Little Rock, Arkansas. He is a current member and Past Potentate (Past President) of Scimitar Shriners, which is a non-profit fraternal association dedicated to helping children receive the medical treatment they need regardless of ability to pay. He served as Director General at the 2016 Central States Shrine Association held in Little Rock, AR which hosted 22 Shrine centers from 10 different states. Gardner also serves on the Board of Directors of Shriners Hospital for Children in Shreveport, Louisiana.
Gardner continues to support with his time and talents other local charities like the Arkansas Food Bank, Stewpot, and a local food pantry.